E

X

IMBER GmbH
- Schmidt Import, Export + Consulting
Our Services

""Only with perfect precision you are able to solve the challenges the international markets demands from the logistics."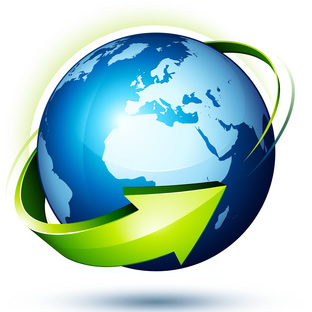 Did you already question yourself why exactly you do need a Movement Certificate for or what Preferential Agreements are? Do you just know the EFTA-Countries from stories or are you just afraid of the formalities that come along with an export?
Are complex negotiations with shippers for you just a waste of time? Are you hardly interested in which packing materials you are allowed to use for a special country?
Is the transport and preparation of export documents just an annoying attachment that wastes your time from where you actually do need it? We'll handle that for you!
Dear Sir or Madam,

in collaboration with you we'd like to change the world. It is our task to simplify your daily routines regarding the export, import and create strategies with you to push your company to the next level.
In many sectors of business life you need to have special knowledge, a lot of experience and the right partners. That is especially in the logistics business the case. This special knowledge always has to be supported by the use of the newest technologies and an adequate number of employees. It is very difficult to do that, especially in the medium-sized business, and it doesn't serve the original purpose of your company.
It is our duty to simplify your life. You do not have to pay for high-salaried specialists when you do not use them. By mandating us you just have to pay for the services you have received and thus you save a lot of money that you can invest where it is actually needed.
Our services refer to the following sectors:
Are you about to export goods?
For example to the USA, to China, to Iran, to Africa or to Australia?
Do you have international suppliers?
For example from Central America or from the Far East?
Do you need help to coordinate your goods, purchases and deliveries?
You dislike to formulate contracts and supervise their implementation?
Whatever is preventing you from participating within the global markets - we tear down your barriers. How odd your ideas of globalization may be - we help you specifically because the odd ideas always created success, not the common ones. With our expertise we can be your trustworthy partner and help you to reach success. If you like to have fixed long-term partnerships or just a "pay by hour"-service - it is up to you! For over 45 years at all and for over 34 years as an independant company we do deal with the problems that bother you. You are free to gain an insight into a small sector of our services:
Our services at a glance
IMPORT

EXPORT

Customs-formalities of all kind
Processing reliefs
Customs clearance for free circulation (via ATLAS)
Import letter of credit
Organization of imports by sea, air or road

Shipping documents of all kind (via ATLAS)
Certificates of origin (CCI-Certificate of Origin Form A - or Custom Form)
Movement Certificate
(EUR.1 or A.TR)
EEC/Rest-EFTA Arrangements
Export letter of credit
Export permit through the "Bundesamt für Wirtschafts- und Ausfuhrkontrolle" (BAFA)
Consignment Note (T1/T2)
Organisation of exports via sea, air or road.
Universal package advices
Insurances for transports
COACHING + MENTORING ON ALL QUESTIONS OF EXTERNAL TRADE
With our support each small enterprise may become a global player. Just contract and produce - we do the rest. Confidentiality is our top priority regarding all knowledge we have acquired while working for you. Together we can change the world and design the future!