Schmidt Import, Export + Consulting
Our Philosophy - your advantage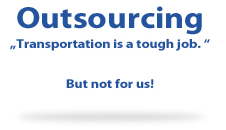 In a world of globalization where market structures and juristical issues change almost daily, economic actors are faced with unexpected situations. Worldwide economic and financial crisis force industries to collapse, embargos become daily routine, the lack of ressources restrict companies in their development and markets become regulated and deregulated within a short period of time according to the international competition.
In such a fast moving world where companies are faced with unexpected problems, companies have to bethink themselves of their core competences. They are no longer able to integrate all necessary tasks in their core business which are essential to master the daily routine. Let us just pick some examples:
Is your tax accountant your direct employee?
Do you create your preliminary-products by yourself?
Haven't you yet oursourced your cleaners to external partners?
You still heat your company with your own coal in your cellar?
Do you have a powerplant in your garden?
That is all not the fact? So...why do you still handle your transports by yourself?
By outsourcing an annoying but inevitable sector, you gain a lot of advantages, because external partners...
...are specialists in their sector and possess the necessary expertise
...are able to react contemporary to new laws and agreements
...work on excellent value for money and far more efficient
...unblock human and time resources in your company
...always have the necessary farsightedness
...are always there for you and love their mission
Why do you still handle your transports by yourself? We'll handle that! We keep your time yours!